Fueling speculations of a romantic involvement, the 48-year-old actor Leonardo DiCaprio was recently seen in the company of 28-year-old British model Neelam Gill, who has Indian roots. The pair was spotted at a prestigious London venue, accompanied by Leo's mother, Irmelin.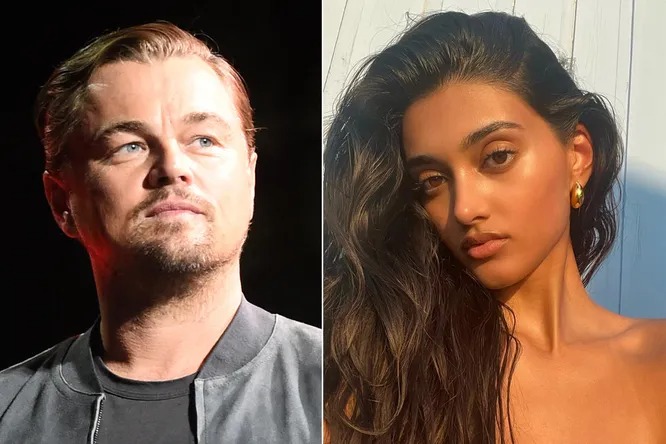 Known as Hollywood's perpetual bachelor, Leonardo DiCaprio has often faced criticism for his affinity towards younger, model-like women. However, this time, he seems to have slightly raised the age bar by allegedly sparking rumors of a relationship with a 28-year-old Indian beauty. After their time together at the Cannes Film Festival, the couple found themselves in the UK, where they visited a popular hotspot.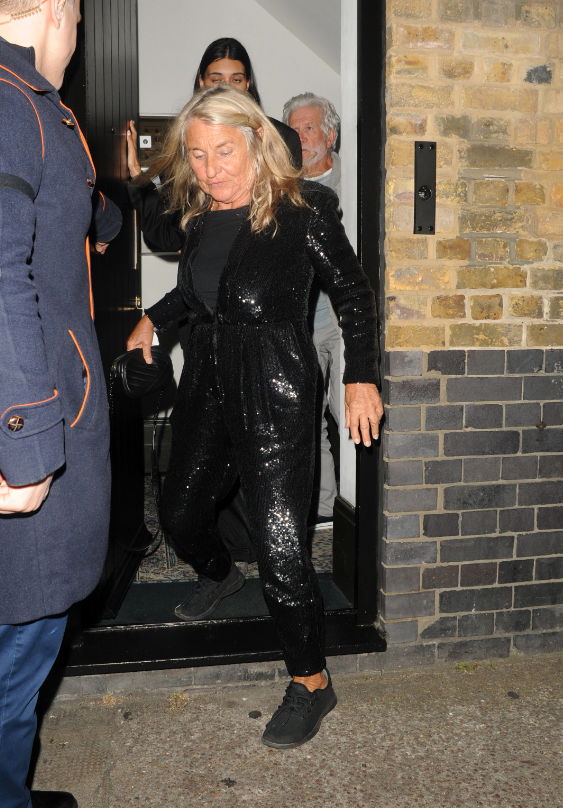 Leaving the Chiltern Firehouse restaurant in London after a cozy family dinner, the stars attempted to conceal their identities. Leonardo, sporting sunglasses, a face mask, and his signature black baseball cap pulled low, tried to blend into the crowd. He left the establishment first, accompanied by a bodyguard. Shortly after, Irmelin Indenbirken, mother of the Oscar winner, exited the building, followed discreetly by Neelam Gill. The company was then completed by Irmelin's partner, Scottish traveler David Ward.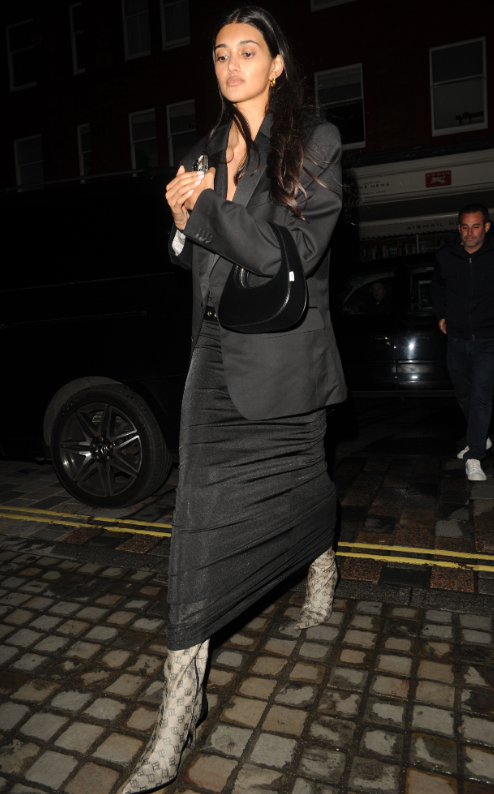 The young woman, who is rumored to be involved with the "Wolf of Wall Street" star, exuded confidence in her all-black ensemble. A sleek midi dress accentuated her slender figure, complemented by a simple oversized blazer. The catwalk star completed her look with a chic compact handbag and stylish gray Louis Vuitton stiletto boots.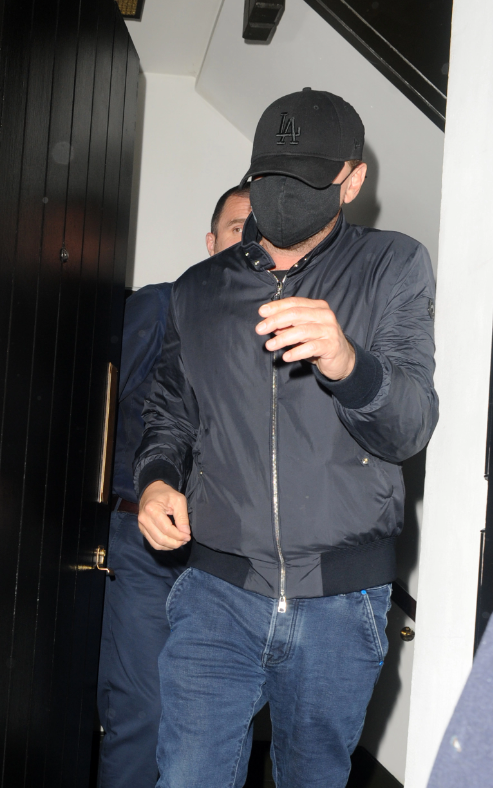 While representatives for both celebrities have denied any romantic involvement, stating that they have a friendly relationship, rumors persist. Neelam Gill's spokesperson claimed that she has been romantically linked to one of Leonardo's close friends for several months. However, no such friend was observed during the dinner in London, as reported by the New York Post, where Leonardo and Neelam were seen together in February.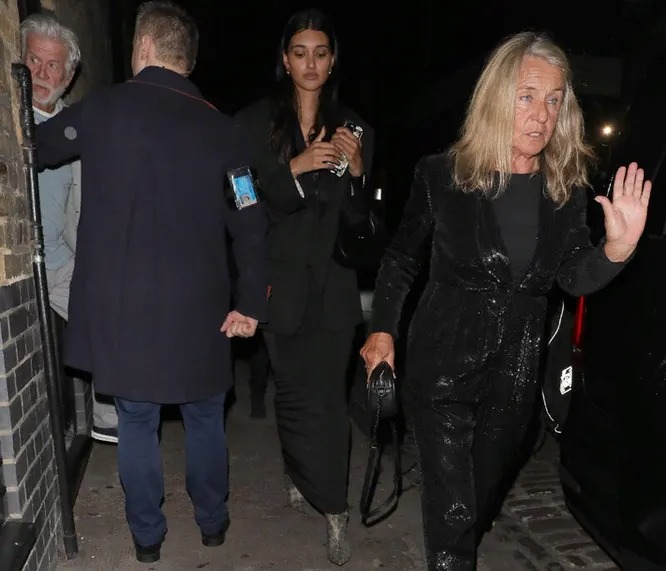 Recently, the pair made separate appearances at the Cannes Film Festival. Leonardo attended the premiere of his latest Martin Scorsese film, "The Flower Moon Killers," and later celebrated with the cast at the historic Château de Croix de Garde, which was famously featured in Alfred Hitchcock's classic 1955 film "To Catch a Thief." Meanwhile, the actor was seen flirting with Irina Shayk at Naomi Campbell's party.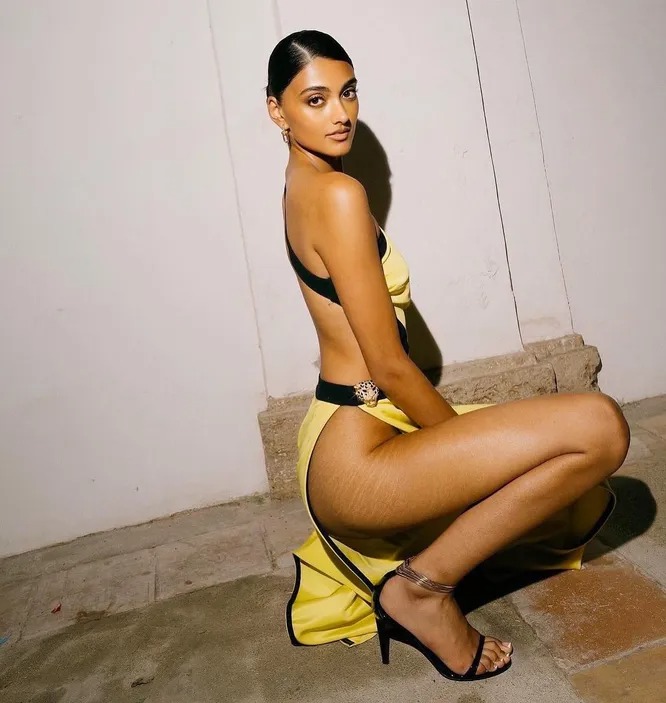 Leo and Neelam were spotted leaving the Martinez Hotel alongside several other models. Additionally, DiCaprio enjoyed himself at the lavish Italian wedding of billionaire Joe Nahmad and model Madison Hedrick over the weekend.